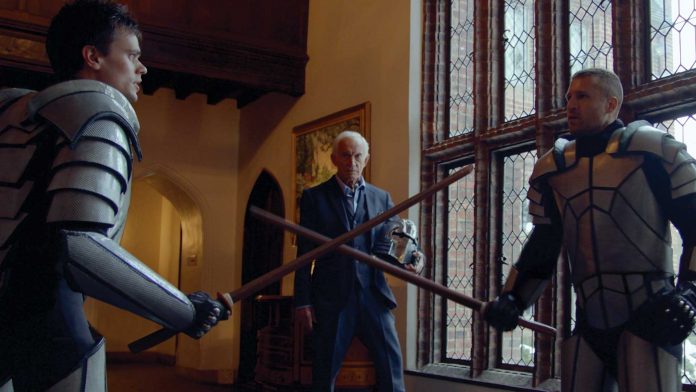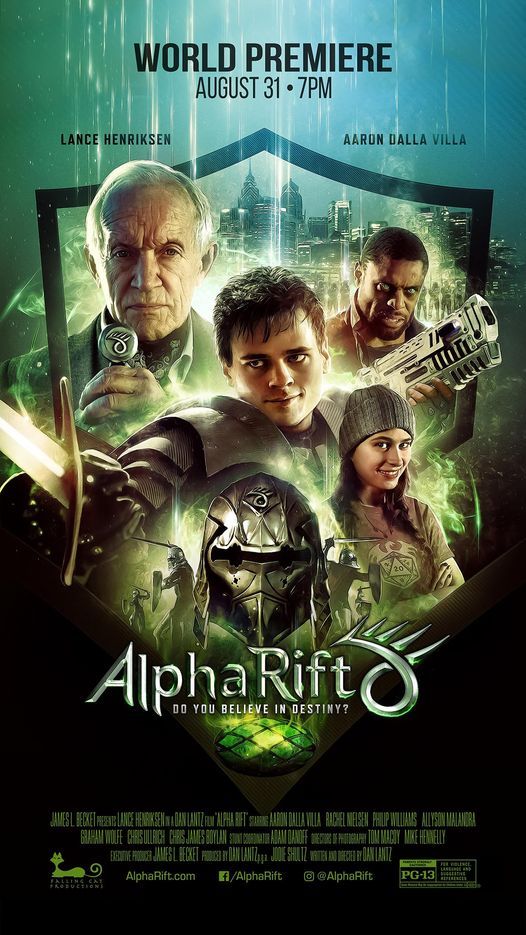 "Alpha Rift," starring Lance Henriksen and Aaron Dalla Villa, has its world premiere at the 24th Annual Dances With Films Festival held at the TCL Chinese Theater in Hollywood, California, on August 31, 2021, at 7 pm. The festival is held through September 12, 2021. Get tickets here to see "Alpha Rift" here.
Written and directed by Dan Lantz, "Alpha Rift" follows the character Nolan Parthmore (Aaron Dalla Villa) as a magic helmet thrusts him into a world of modern-day knights fighting supernatural evil; he's forced to become the hero he was destined to be. Lance Henriksen plays the role of Corbin, the leader of a secret group. The cast includes Rachel Nielson, Philip Williams, Graham Wolfe, Chris Ullrich and Allyson Mallandra.
No release date has been set for "Alpha Rift" yet, but it seems it may come out by the end of 2021. You can check out the trailer here:
In addition to the new film, there is a music video titled "D20: Alpha Rift Tribute" that has received over 100,000 views. Inspiration for the song came after Aaron Dalla Villa starred in the movie "Alpha Rift" where his character runs a game store called "TikiTiki Games." The song is for all lovers of D&D and tabletop gaming. The music video stars Aaron Dalla Villa and his co-star Rachel Nielsen. Lyrics are by Aaron Dalla Villa and Adam Danoff, with music by Grahm Wolfe. Dan Lantz also directed the music video.
Visit the official "Alpha Rift" film website for updates here.
The mission of Dances With Films (DWF: LA) is to champion the unflinching spirit at the very core of the independent film scene. While the vast majority of film fests rely heavily on celebrity, they have relied on the innovation, talent, creativity and sweat equity that revolutionized the entertainment industry. And that reliance continues to prove successful with alumni moving on to write, direct and produce celebrity-studded vehicles, star in blockbuster movies and television series, produce multi-million dollar films and create hit TV shows. They even have several OSCAR® nominees… In a world of homogenized, formulaic film festivals, DWF: LA continues to defy the rules.
Connect with Aaron Dalla Villa online through the links on his official website: http://aarondallavilla.com/
Article by Wendy of Movie Vine.