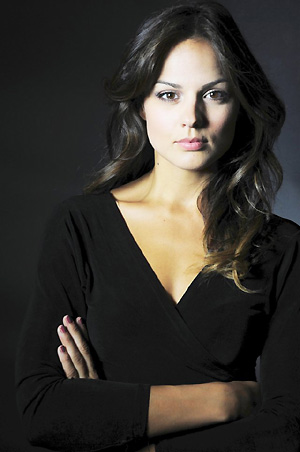 MONUMENTAL tells the story of two life long friends, Steve and Clayne, journeying out onto the open road to spread the ashes of Steve's recently deceased mother. Throughout this journey, they will be visiting some of the greatest monuments in the United States- places that Steve's mother loved but never had the chance to visit in person. Along the way they will be forced to deal with their own personal shortcomings as well as the dangers of the road. Can they survive the trip with their lives, friendships and families intact? Join us in this adventure and find out.
Some casting roles have already been completed as follows: Gary Cairns as "Steve Sullivan", Luke Albright as "Clayne Foster", Bill Oberst Jr. as "Earl", Agnes Olech as "Lisa, and David DeLao.
And now AnnaMaria Demara will be joining Gary Cairns and Luke Albright, cast in the role of "Amy Sullivan" in Monumental. AnnaMaria is Repped by Cohen Entertainment.
Set to shoot summer of 2013. More Casting announcements are coming soon!
Monumental is on Facebook here and on Twitter here.
Be a part of the Monumental Film.. CLICK HERE