Emma Louise Cargill is a British model/actress who has been in several movies but now has a featured role in "On the Ropes". "On the Ropes" is a British mockumentary about a rivalry between martial arts instructor, Keith Kraft and boxing gym owner, Big Joe.
I recently chatted with Emma about her role as Candy in "On the Ropes" as well as upcoming projects.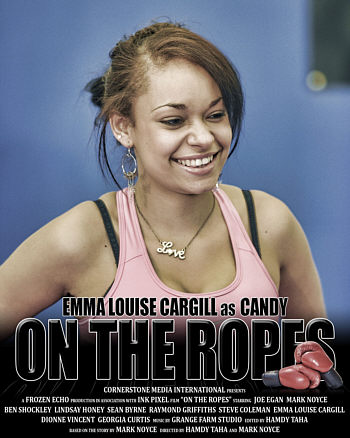 Mandy: Tell us about On The Ropes?
Emma: On The Ropes is a British Mockumentary, It has been described as rocky meets spinal tap.
For me, on the ropes is a breath of fresh air it makes light of awkward situations, it really draws the audience in from all angles. It is a story surrounding two rival fighting gyms, it documents their differences and follows their rises and falls, the storyline and clever humour is one which everyone can relate to. I first heard the idea of On the Ropes after working as an extra in a pilot comedy sketch with Mark Noyce. The day I got 'the call' to be part of On the Ropes I was at home with my mum for the weekend and I remember being so excited to be part of it I couldn't even sit down while I was on the phone. I pretty much counted down the days to begin filming after that.
Mandy: Your character's name is Candy, how does she play into this rivalry between Keith Kraft and Big Joe?
Emma: Candy is Shane Powers (played by Steve Coleman) girlfriend so she is part of Keith's gym. The rivalry between the two gyms are primarily between Keith Kraft and Big Joe. Candy doesn't get too involved in that as such as she spends most of her time floating about Keith's gym after joining to get fitter.
Candy is a very likeable character, as a person Candy remains in her own world appearing almost slightly oblivious to the clear rivalry.
Mandy: What did you like about Candy?
Emma: I love her excitability; she is a very happy character. Some of the scenes with Candy are just amazing because she is happily oblivious to what is really happening around her, which makes her very funny. You get drawn in to just watching her reactions and demeanour around others. I worked very hard at making sure Candy looked right throughout the film, so 2 months before filming I began working very hard at the gym to get in great shape. Candy actually joins Keith's gym as Shane spends the majority of his time there, so it made sense for me to follow suit in preparation. Surrounded by professional fighters throughout the filming, I felt even more motivation to get myself up to a good standard. There were some scenes where the gym we were filming in was very cold, so between takes we all found ourselves jumping around and stretching to keep warm. Steve Coleman who plays Shane Powers (Candy's boyfriend) gave us all a little work out between takes which was really good fun. It meant between studying at University and filming, I spent a lot of my time in the gym. It was perfect for Candy's character as she is quite a girly girl wearing a very small bright pink sports bra.
Mandy: You started out studying criminology in College, what made you switch to acting? Is this something you've always wanted to pursue?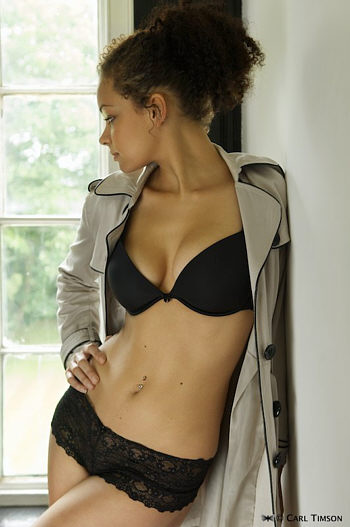 Emma: I actually went to stage school for a few years when I was in Junior school. I sung in the school choir (not that I was any good) but always loved performing when I was growing up.
My strong points aren't in books. The thought of writing essays and doing sums at school was a nightmare and very daunting, In fact I'd do anything to avoid it. Creative arts were the only subjects which I found less stressful and much more rewarding. I had a fantastic drama teacher at school that showed me how drama is a brilliant way of expressing yourself, exploring new language and creating stories, so always knew I wanted to come back to it at some point.
I took the plunge in 2008 and packed my mum's car with anything and everything a student could want; namely ketchup, baked beans tin opener and lots of clothes, and headed to Nottingham Trent to begin a degree. I spent the first week of my student life living off pasta, pasta and a bit more pasta.
Once we began filming On the Ropes I was well into my final year at university (and not a bit of pasta in sight!) I wrote a large part of my final dissertation sitting on the floor of the gym we were filming in between takes. It actually gave me the motivation to work harder as I knew I had less time than others due to my filming schedule.
Mandy: Would you like to do a role that combines the two, something like CSI or Luther?
Emma: That would be amazing! I am a massive fan of crime programmes, I watched The Bill religiously as I was growing up, also managing to watch pretty much every episode of CSI, NCIS and the other American crime programmes since they begun. I do believe that a lot of the work I studied at the University plays a big part in my acting. Throughout my degree I developed a love and understanding of other people's behaviour. I looked at a lot of extreme examples but by looking backwards at someone's life. I worked out the factors that made them who they are. When I read a script I apply the sample principle and make a story about the characters life in my head. It allows me to really get into the role and become them. I'd be like a kid in a candy store with all the experts there. I think I would spend most of my time questioning the writers on how they develop their story lines and where their inspiration comes from.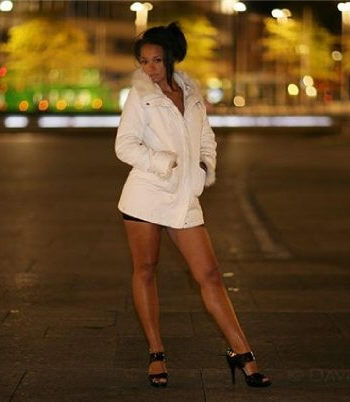 Mandy: I've always been a fan of British comedy, but sometimes it doesn't always translate, do you think On the Ropes will?
Emma: On the Ropes is written very cleverly so anyone watching it can relate, not just those who have an interest in martial arts and boxing. There are so many fantastic scenes that use all types of subtle and not so subtle humour. The inspiration from the film comes from the fighting world but it is more about the eccentric characters along the way. Everyone who watches it will be able to relate whether or not they know anything about fighting. I am a novice in knowing anything about fighting styles and moves. In On the Ropes you will see Candy on many occasions stretching and doing kicks etc. At the time I honestly thought I was getting the hang of it and looked pretty professional. After seeing a few scenes since filming I can honestly say I don't think I'll be making a career in the martial arts world. It literally wrote itself, both Candy and I are terrible at Martial arts. So many of the scenes have very subtle jokes in, you could watch it more than once and find something else weird and wonderful. It is a perfect film for anyone who loves a great British comedy.
Mandy: I see that you are also working on a project called Shaniqua with the writer and director of On the Ropes as well as some of your fellow actors, what is that about and how is it working with them again? What is that about?
Emma: I absolutely love the On the Ropes team as well as those working on Shaniqua, so for me that in itself will be great fun and an amazing experience to work with them all again. As a team everyone is very supportive and we all have the same passion and love for film that it works very well. After we stopped filming I was actually really gutted because although it was challenging at time, I had worked with some of the most talented and wonderful people.
Shaniqua is a story about a young girl who has all the hopes, dreams and desires to make it big. She is the kind of girl who wants to see her name is lights. Unfortunately she isn't so blessed with the talent needed for that and you witness her ups and downs as she refuses to give up.
The concept of Shaniqua actually came about after a running joke between Mark Noyce and myself. Keith Kraft as a character is quite arrogant and Mark used to stay in character for fun after we had finished filming. So I developed my own alter ego called 'Shaniqua' to battle Keith's arrogance. And so 'Shaniqua' was born and Mark began writing a few scenes around her and it's pretty much gone from there.
Mandy: If you could work with any actor or actress, dead or living, who would it be and why?
Emma: Morgan Freeman. I love how wise and calm he always comes across. Shawshank Redemption is one of my favourite movies. Since watching that, I have always followed his work.
I would also love to work with Adam Sandler to be honest he just makes me laugh so much in his films.
Mandy: What is your favourite movie?
Emma: I absolutely love 'Twister'. It's a film from 1996 which used to really make my heart jump out my chest. I am a massive fan of action movies and this was probably one of the first action films I can remember watching. Me and my sister used to close all the curtains, turn up the volume and watch Twister over and over again. With a big bowl of popcorn as well of course!
Mandy: Are there any other projects coming up, we can look out for?
Emma: Shaniqua will be my next big project, after that, who knows!
Mandy: Thank you!
You can find Emma online:
http://twitter.com/Miss_EmmaLouise
http://missemmalouise.com
By Mandy Raytik