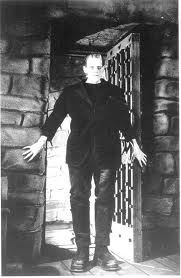 Deadline has the skinny on Shawn Levy, director of Cheaper by the Dozen, Big Fat Liar, and Night at the Museum, talking with 20th Century Fox about their Frankenstein adaptation. This is just one of seven adaptations of Mary Shelly's novel currently under development, which include a TV show, a different adaptation by Matt Reeves, and another spearheaded by Guillermo del Toro.
Levy seems like an odd choice to direct a gothic, dark take on the classic tale since he's only known for family friendly comedies, but his next effort it the Rock Em Sock Em Robot-esque Reel Steel, and early word is fairly positive.
Fox might just be desperate to keep Levy in their wheelhouse, since his talks with the increasingly picky Will Smith have nearly forced him off the remake of The Fantastic Voyage, another project that has burned through directors like there's no tomorrow.
We'll keep you updated as the story develops.