Mission Park is a new upcoming urban crime drama. There isn't a lot of information about the film, but here's the plot outline and look for photos below it:
Set in San Antonio, TX, where a drug syndicate has taken control of the region, "Mission Park" follows the lives of four best friends who choose very different paths. Torn apart over time by their ambitions, their choices ultimately bring them back together on different sides of the law. In this urban crime drama, two young F.B.I. agents, Bobby Ramirez (Jeremy Ray Valdez) and Julian Medina (Will Rothhaar), go undercover to infiltrate and take down an illegal drug organization run by the untouchable drug lord Jason Martinez (Walter Perez) and his right-hand man Derek Hernandez (Joseph Julian Soria).
Starring: Jeremy Ray Valdez ("CONSTANTINE" "24"), Walter Perez ("FAME" "FRIDAY NIGHT LIGHTS"), Fernanda Romero ("DRAG ME TO HELL" "THE EYE"), William Rothhaar ("BATTLE: LOS ANGELES" "LISTEN UP"), Joseph Julian Soria ("FAST & FURIOUS" "DEXTER"), Jesse Borrego ("COLUMBIANA" "CON AIR"), Will Estes ("BLUE BLOODS"), Vivica A. Fox ("KILL BILL: VOL 1" "INDEPENDENCE DAY"), Sean Patrick Flanery ("BDS") and others.
Here are some behind the scenes photos: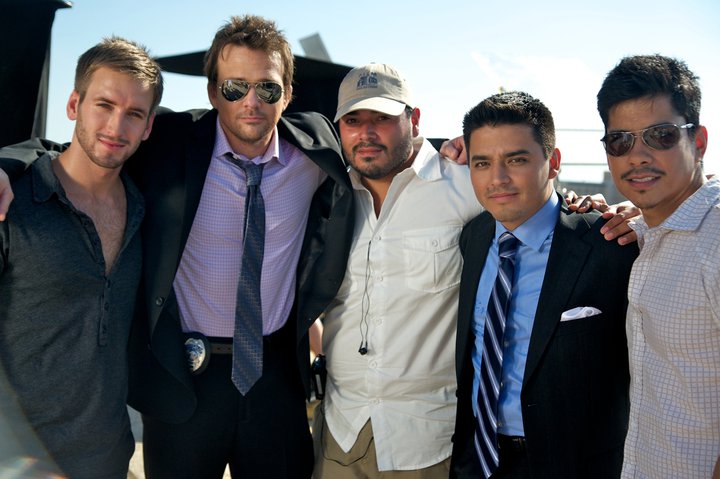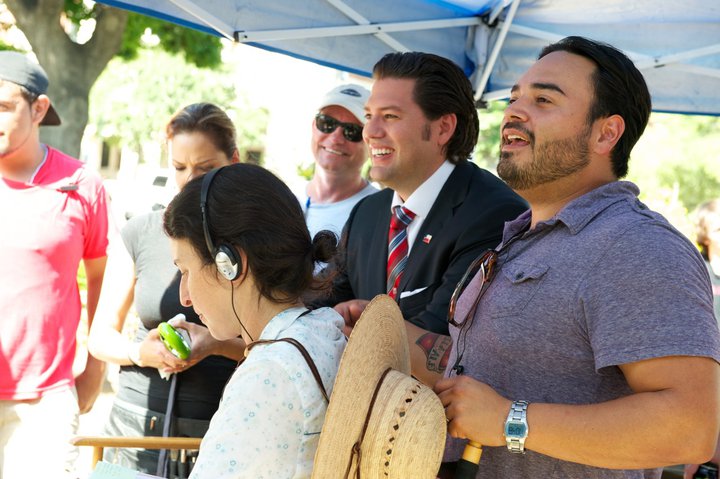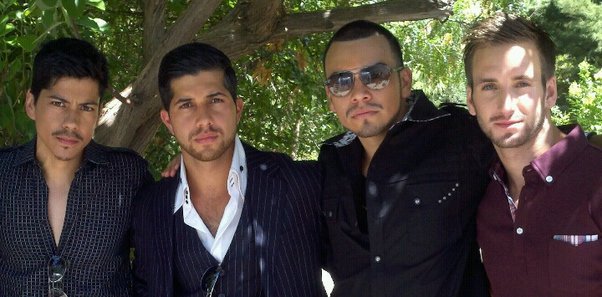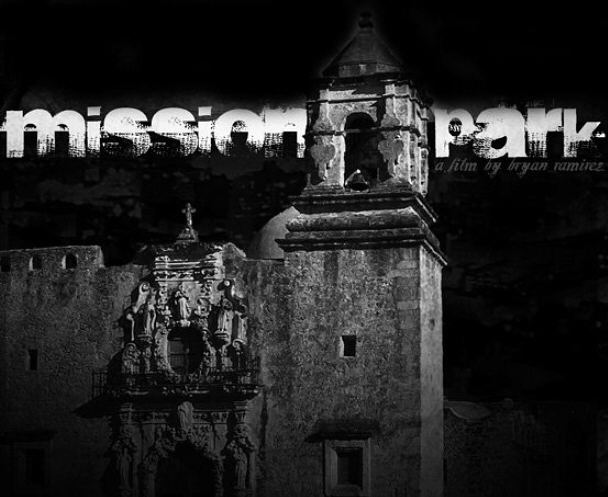 Directed By: Bryan Ramirez
Written By: Bryan Ramirez
Produced By: Armando Montelongo, Douglas Spain, David J. Phillips, Joey Stewart
Websites: http://www.missionparkfilm.com/ | http://www.facebook.com/missionpark