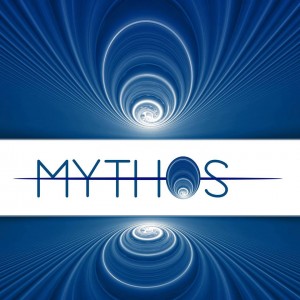 New York, NY (September12 2014) – Broadway musician Peter Sachon and Carbon Cello Productions , in conjunction with New York Comic Con 2014 and the first annual New York Super Week Festival, will present a thrilling and unique concert experience, MYTHOS, a showcase of great music from across the spectrum of modern orchestral genres — music from video games, the concert stage, television and film — featuring the all-star orchestra The Third Estate, conducted by Grammy Award nominee, Austin Wintory, composer of Journey.
Mr. Wintory has curated this concert from the music of many of today's leading composers into a seamless, dramatic orchestral work that promises to be an exceptionally innovative experience. All of the music for MYTHOS has been composed in the last several years, and will be performed continuously, woven into a single seamless piece. No intermission — no printed concert programs available until the end of the concert so that all may enjoy the listening pleasure that comes from not knowing what's next! MYTHOS is musical storytelling in its purest form, driven by the leading voices of today's musical landscape.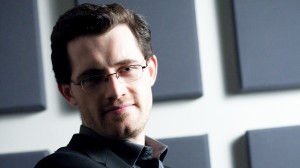 Grammy-nominated and two-time BAFTA-winning composer Austin Wintory diverse career has straddled the worlds of concert music, film, and video games. In 2012, Austin's soundtrack for the hit PlayStation3 game Journey became the first-ever Grammy-nominated videogame score, also winning two British Academy Awards, a DICE Award, a Spike TV VGA, and IGN's "Overall Music of the Year," along with five Game Audio Network Guild awards, and a host of others. Excerpts from the score have been performed all over the world since its release, including by such as ensembles as the National Symphony, San Francisco Symphony, Colorado Symphony and Pacific Symphony.
Austin's score for the earlier game flOw made him the youngest composer ever to receive a British Academy Award nomination and also won him a wide variety of other game industry accolades, including the Game Audio Network Guild's "Rookie of the Year." An orchestral version of this music has been performed at the Smithsonian Museum as a part of their "Art of Games" exhibit; flOw is currently on display at MoMA in New York City.
Austin's film work including the Sundance-winning films Captain Abu Raed and Grace, along with over 45 other feature films such as A Little Help (starring Jenna Fischer), The River Why (starring Zach Gilford and William Hurt) and Dark Summer.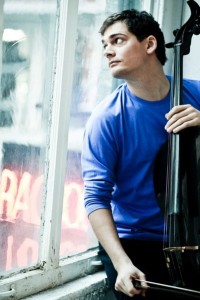 MYTHOS is being produced by Peter Sachon, renowned classical cellist and recording artist — currently playing in the orchestra of Broadway's PIPPIN. Peter performs with some of the finest freelance orchestras and opera companies worldwide, and he also plays in Broadway shows, jazz and rock groups, and he is active in promoting new music. He has a regular blog at Polyphonic.org about reforming American orchestras. Peter has participated in both the Schleswig-Holstein Festival and the Pacific Music Festival where he was principal cellist as well as playing with the Absolute Ensemble, Riverside Orchestra, Sonos Chamber Orchestra, Spoleto Festival (Italy and U.S.), Virginia Symphony, and the Hollywood Bowl Orchestra. Peter toured Europe and the United States as a member of Pink Martini.
He has played for the Broadway shows Fiddler On The Roof, The Light in the Piazza, High Fidelity, Legally Blonde, South Pacific, and Pippin. He has also performed with Audra McDonald, Victoria Clark, Deborah Voight, Rufus Wainwright, Dee Snider, Peter Buffet, Anthony Rapp, Judy Kuhn, Josh Groban, and Billy Joel. As a part of his series The Cello Project, Peter has premiered more than thirty new works for cello — all written for him by Broadway composers including John Bucchino, Tom Kitt, Michael John LaChuisa, Stephen Schwartz, Andrew Lippa, Ricky Ian Gordon, Steve Flaherty, Zina Goldrich, Jake Heggie, Bobby Lopez, and Maury Yeston.
The one-night only MYTHOS performance is set for Monday, October 6, 2014 at 7:00 p.m. in The Kaufman Concert Hall at The 92nd. St. Y (1395 Lexington Avenue). Reserved seating tickets are priced at $30 – $42 (LIMITED SPECIAL V.I.P. tickets including an after party with orchestra and special guest performers are $100), and may be purchased online by visiting: www.mythoslive.com, www.newyorksuperweek.com, or www.92y.org/Event/Mythos-Part-of-Super-Week.
Visit the official musician/composer sites: www.austinwintory.com and www.petersachon.com