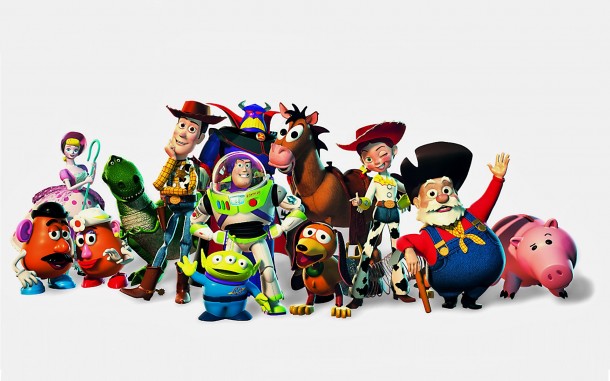 The production of Toy Story 2 is a fascinating story: the flick started out as a direct-to-video feature akin to Return of Jafar and The Lion King II. Eighteen months before the release date Disney execs took a look at the work in progress and decided to release the film in theaters instead. When Pixar head John Lasseter learned of this, he took a closer look at the Toy Story sequel and decided to overhaul the whole film so it could live up to the high standard Pixar had set for itself. It usually takes four years to make an animated feature, and since the folks at Pixar were starting over from scratch Lasster asked Disney to change the release date. Disney refused. Come hell or high water, Pixar would deliver Toy Story 2 by November of 1999. Pixar had a year and a half to do something that normally took them over twice as long.
During this time, one of the techs at Pixar accidentally hit the wrong button, deleting the film one character at a time, sending the studio into a chaotic mess. The whole incident is documented here:
If you're interested in more Pixar history, I highly recommend picking up a copy of The Pixar Touch by David A. Price or checking out the excellent documentary The Pixar Story.