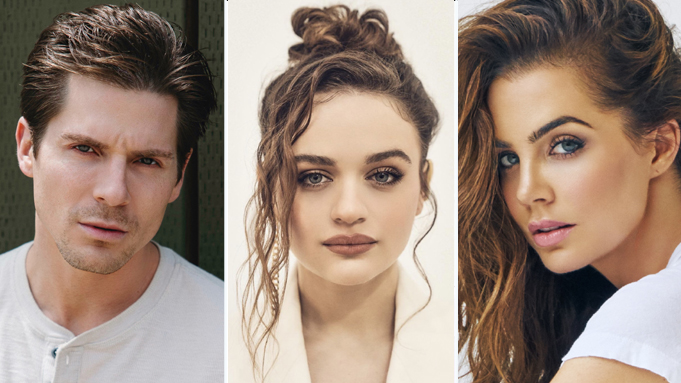 Robert Palmer Watkins (The Walking Dead: World Beyond, General Hospital. Last Three Days) and Jillian Murray (Code Black, Cabin Fever: Patient Zero) have joined the cast of Joey King's Netflix dystopian fantasy action film 'Uglies,' directed by McG. Watkins plays the role of Sol Youngblood, the father of Tally Youngblood (Joey King). Murray plays the role of Ellie Youngblood, Tally's mother and Sol's wife.
'Uglies' is an adaptation film based on Scott Westerfeld's international bestselling book series for young adults about a world in which a compulsory operation wipes out physical differences and makes everyone pretty.
In addition to 'Uglies,' Watkins has the role of the bachelor, Garrett Dalton, in the horror film 'The Final Rose,' about a young single mother who arrives on a remote island to compete on 'Love at Last,' TV's number one dating show. Her quest for love becomes a fight for survival when she discovers that a mysterious killer is slaying the contestants, one by one. Directed and written by Tim Cruz and Blake Rutledge, 'The Final Rose' also stars Christina Masterson, Brytni Sarpy, Robert Adamson, Brittany Underwood, and Roger Howarth. It is produced by Ashla Soter, Stan Spry, and Eric Scott Woods; streaming on Tubi in October 2022.
Watkins is represented by manager Paulo Andres of Rothman / Andrés Entertainment, talent agent Joseph Le of Joseph Le Talent Agency, and Wendy Shepherd of Studio Matrix.com for publicity and brand management.
Murray is represented by manager Samir Karar of Vault Entertainment and talent agents Adam Ellis, Daniela Trejo, and Joe Vance of Realm Talent.