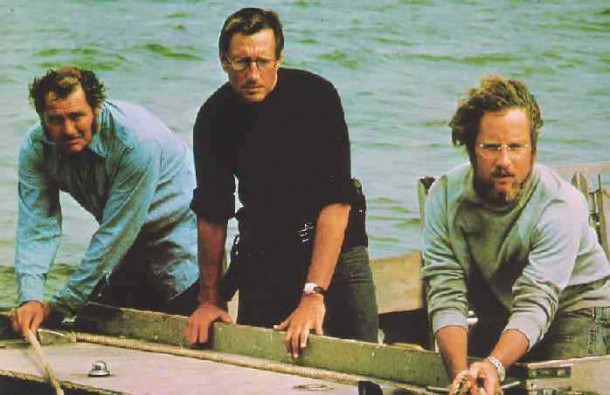 I'm of the opinion that Jaws is the greatest artistic achievement of the 20th century, so I'm crazy excited to hear that the flick is finally coming to BluRay as part of Universal's "100 Years" celebration. I'm particularly stoked to see that the fantastic documentary The Shark Is Still Working will be included on the disc.
For those few who haven't seen the film, here's a synopsis:
Directed by Academy Award winner Steven Spielberg, Jaws set the standard for edge-of-your seat suspense quickly becoming a cultural phenomenon and forever changing the movie industry. When the seaside community of Amity finds itself under attack by a dangerous great white shark, the town's chief of police (Roy Scheider), a young marine biologist (Richard Dreyfuss) and a grizzled shark hunter (Robert Shaw) embark on a desperate quest to destroy the beast before it strikes again. Featuring an unforgettable score that evokes pure terror, Jaws remains one of the most influential and gripping adventures in motion picture history.
Here's a full list of the BluRay bonus features:
The Shark is Still Working: The Impact & Legacy of JAWS: All-new feature-length documentary featuring never-before-seen footage and interviews with cast and crew including Steven Spielberg, Richard Dreyfuss and Roy Scheider.
JAWS: The Restoration: An all-new, in-depth look at the intricate process of restoring the movie.
The Making of JAWS: A two-hour documentary featuring interviews with key cast and crew.
From the Set:  An insider's look at life on the set of JAWS, featuring an interview with Steven Spielberg.
Deleted Scenes & Outtakes
JAWS Archives: Take a peek inside the JAWS archives, including storyboards, production photos and marketing materials, as well as a special segment on the JAWS phenomenon.
Original Theatrical Trailer
And here's a video detailing the film's restoration: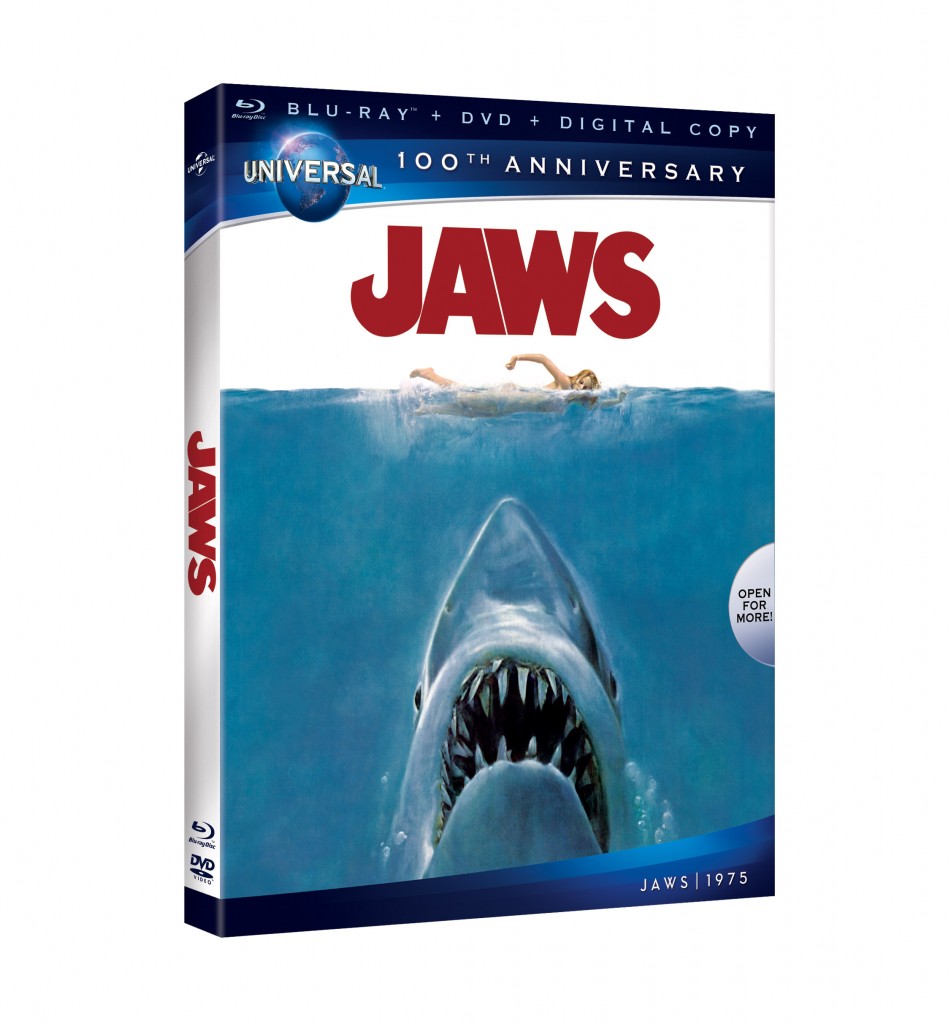 Jaws arrives on BluRay on August 14th, 2012.