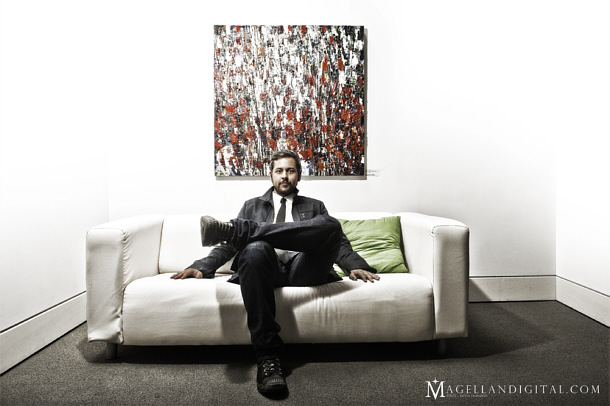 Jonathan Sobol is a writer and director who has worked with a variety of known filmmakers to craft and hone his skills, creating great works of art along the way. His latest film, "The Fix" is set to be released this year.
Kale: What first brought your attention to film?
Jonathan: It started in art school. I thought I'd be a painter, but the solitary nature of a career in the visual arts became an increasingly daunting prospect. On a whim I took a film production course just before graduating and I was hooked. Filmmaking was creative and collaborative and you could actual make a living doing it. After my first shoot, I was done for.
Kale: What aspects of film have given you the most joy?
Jonathan: In terms of actual production, there is nothing better than Day One. It's pure optimism and nervous excitement and free food. But on a whole, I prefer post-production. You can just work and work and work on an idea or a scene or a stylistic conceit until you feel like you got it. It's every bit as creative as writing or shooting the film with the added bonus of time. So you can actually enjoy the creative process without sweating a deadline or having the plug pulled due to overtime.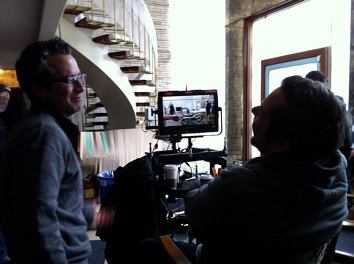 Kale: What is the best thing about walking onto a set?
Jonathan: I don't know if there's one "best thing" about walking on to a set. Some directors might like the sense of power and control over a living, breathing circus… but that's a stressful responsibility if you ask me. What I do like is when the set is firing on all cylinders – when everyone knows exactly what's supposed to happen and every actor is on their game. At times like that, you see the movie for what it'll be when it's finished. What the movie should be. And the earlier you have those moments during the shoot, the better sense of the overall tone of the film. When it's working, you know it. And when it's working, you calibrate the tone of the film to those moments. And those are the most comforting moments on set.
Kale: What kind of films do you prefer to direct?
Jonathan: I like genre films. Always will. Heist movies and Con flicks and Noir films most of all. The reason I like these kind of films is because there's so much genre history on which to draw upon and to comment on. They also tend to have "smarter" plots… even when the characters are a bit dim. Plus I enjoy comedy and always try to insert as much as the film will allow.
Kale: Who has been the biggest supporter of your dreams over the years?
Jonathan: This business is tough and often lonely. It's also cutthroat and petty. I will distrust compliments and wallow in criticisms. Whenever someone says they like what you do, I always assume they are lying. Maybe I have a problem! I guess I just just say my wife – she puts up with a lot of my constant aloofness and self-doubt and moments of euphoria. She's the best.
Kale: If you could direct a film of any known series, what would it be?
Jonathan: If you mean TV series, that's easy: Deadwood. If you mean a film franchise, I'd love to do a Bond film in a decade or so when I'm up to such a big task.
Kale: What can you tell me about The Fix?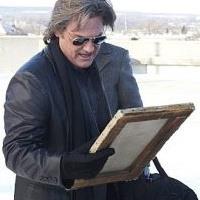 Jonathan: The Fix is about a third-rate motorcycle daredevil and former art-thief (Kurt Russell) who teams up with his snaky half-brother (Matt Dillon) and his young apprentice (Jay Baruchel) to steal one of the rarest books in the world. There's plenty of turns and reversals and I'm really happy which it. It's a lot of fun.
Kale: What was the experience like on the set of the film?
Jonathan: Making this film was a blast. Kurt Russell was amazing to work with and so was Jay Baruchel and Terrence Stamp and Matt and, well, everybody. We were crammed in to a tight 28 day main schedule and had little room for error. Plus, it was extremely ambitious as it is. We worked fast and had a lot of fun and somehow managed to pull it off and then some. I owe a debt of gratitude to the cast and crew for really pulling together across the board.
Kale: In what ways do you like to connect with your fans?
Jonathan: Wait, I got fans? While I don't know about fans, I do respond to absolutely everyone who reaches out to me. I'm a big believer in giving back. Many folks have helped me out along the way in terms of advice and time and energy… and I always try to do the same.
Kale: What messages do you try to send to audiences through your films?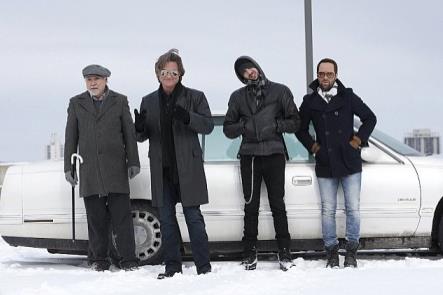 Jonathan: I don't try and send any messages in my films… not yet anyway. I don't have nearly enough wisdom to do so. I concentrate on making my work as fun and energetic and unapologetically entertaining as possible. As I hypothetically mature, my writing is incorporating more and more of the humanist worldview that I personally hold… but I rarely write with a message in mind.
Kale: Can you tell me about any upcoming projects you have in the making?
Jonathan: I have a great heavy metal heist comedy set in the 1980's that a ton of fun, a neo-noir about a reluctant detective, and a TV series set on a prison ship that I'm all equally passionate about. It takes time to get things up and running so I'm not sure what's next.
Kale: What do you take away after a film wraps up?
Jonathan: I always learn so much every day on set. Hopefully I take away a lot! It strikes me as strange that directors actually spend so very few days of their lives on sets yet are entrusted with so much power. I wouldn't want my surgeon to have a few days on the job as most every director has!
Kale: Of all the character you've written, what is your favorite thing to add into their personality?
Jonathan: The more I write and the more I direct, the more I come to embrace the importance of grounding your characters in honest, human emotion. Audiences really need to understand who these people are as human beings and what they truly want in this world. And that means adding as much depth as possible. So it's less a question of adding to their personality but rather making sure they all have more than one or two aspects to that personality. And the more back-story and motivations you know about them, the better (even if it never shows up directly on screen). And it's also important to listen to your actors. THEY need to know all this stuff, too. And as a director, you better give your talent what they need or you're doomed.
Kale: What is your favorite aspect of the writing process?
Jonathan: Writing is hard and solitary. I guess my favorite part is when I get to type "THE END" and mean it.
Kale: When can we expect The Fix to hit release?
Jonathan: Sometime this year after April… those are decisions my producers and distributors get to make!
Thank you Jonathan!
Be sure to follow The Fix on both Facebook and Twitter.
A Kale Slade Interview