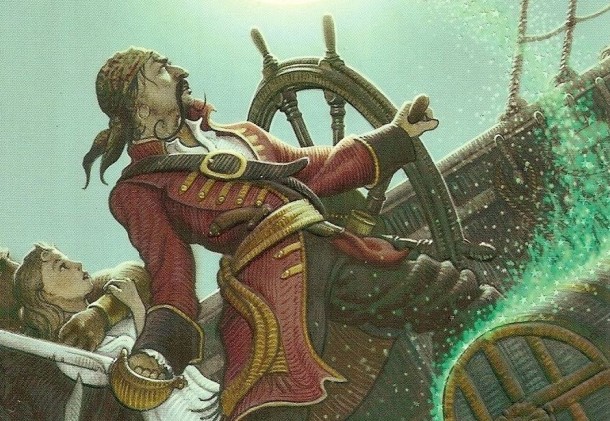 Hunger Games director Gary Ross made LionsGate a boatload of cash this spring, and that made him one of the most desirable directors in Hollywood. After stepping away from Catching Fire Ross could pick any project he wanted, and it seems he's settled on a long gestating project over at Disney. The film is an adaptation of the YA Novel Peter and the Starcatchers, which has already been adapted by the studio as a major Broadway production.
As described by Deadline, which broke the news of Ross's involvement, "The film is in spirit a prequel to J.M. Barrie's Peter Pan, a fantasy pirate adventure full that starts when Peter leads a group of orphaned boys sent to work as servants for King Zarboff. He winds up on a ship with Molly, who intrigues him with a story of how she is an apprentice Starcatcher, a group that collects "starstuff" that falls to Earth and gives power to those who find it. They must keep it away from the pirate Black Stache, as well as the king."
I've read and greatly enjoyed Peter and the Starcatchers, and I'm excited to see Ross' take on the Peter Pan story. I've had nightmarish visions of a Tim Burton version, and I'm glad to see that won't come to pass.
We'll keep you updated as this story develops.