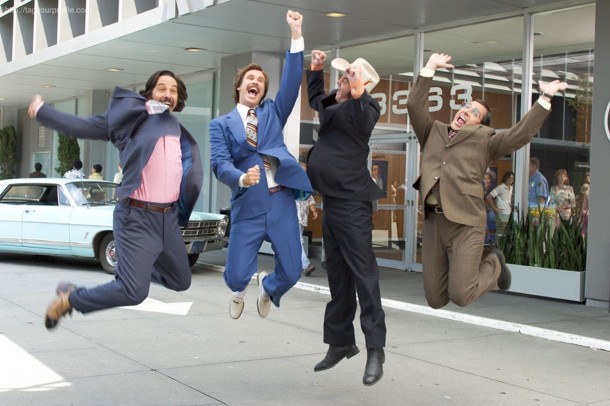 Earlier today Conan O'Brien tweeted that Ron Burgundy (aka Will Ferrell) would be stopping by his program to make a big announcement. Speculation ran wild that Ferrell would finally announce the long in development sequel to Anchorman that fans have been asking about for years.
Mere moments ago Team CoCo posted this video to their YouTube Channel, confirming all our speculation:
So there we have it. It's been a long road for the sequel and many times it felt like we'd never get another flick with Ron Burgundy front and center. The rumor mill on this one has been churning for a while, but back in 2010 director Adam McKay revealed the studio turned down a sequel even with the cast and crew taking big pay-cuts. May of 2011 was the last time anyone discussed the film in public, once more stating the studio had passed on a sequel for the second time.
Thankfully, it seems someone has changed their minds. You can probably tell that I love Anchorman a lot. It doesn't have the insightful comedy Talladega Nights has but it does have the joke-a-minute pace that rivals Airplane! and makes it so damn loveable and quotable. This is great news.
We'll keep you updated as this story develops.