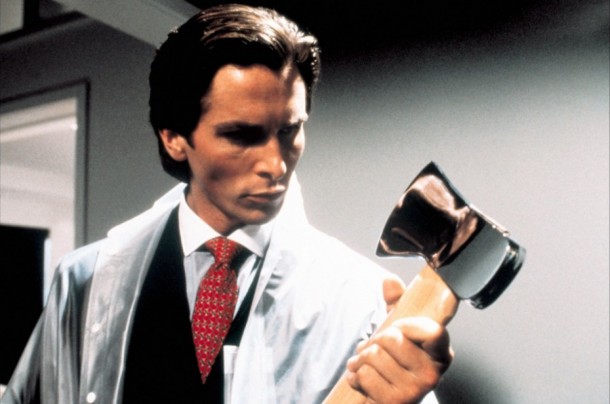 Variety brings us the news that LionsGate is setting up a remake of the 2000 cult film American Psycho. Based upon the Bret Easton Ellis novel of the same name, American Psycho details the murderous musing of Patrick Bateman, a 1980s yuppie. Christian Bale cemented his status as a hard-core actor with the role, and its hard to imagine anyone else stepping into his shoes.
LionsGate has hired Noble Jones to write and direct the remake. Jones is a bit of a newcomer, with only second unit work on The Social Network listed on his IMDB page. He's a protege of David Fincher, and if he can mimic Fincher's style I can see that working out ok.
Of course, I'd rather this remake not happen at all, but I've come to accept them as inevitable. We could maybe make it fun by betting on which beloved film will be remade next. Any takers?