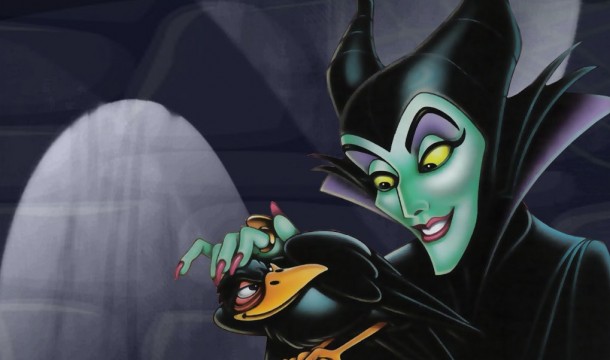 Ever since Disney's Alice In Wonderland made a billion dollars worldwide studios have been trying to churn out updates on classic fairy tales. Red Riding Hood got her own moody update last year, and the Snow White story is getting two interpretations this year. Disney has a leg up on these projects by spinning their iconic takes on fairy tales in new directions, and they've been planning on making a Sleeping Beauty film with the villainess Maleficent as the protagonist.
Deadline is reporting that Disney has finally chosen a director for the project, and after a long list of contenders including Tim Burton and Guillermo Del Toro the final choice is surprising. Robert Stromberg, the art director that worked on Alice in Wonderland, Avatar, and Disney's upcoming Oz reboot.* Stromberg is making his directorial debut with the film, which is set for release sometime next year. Angelina Jolie is still set to star as Maleficent, and the film's script come courtesy of Linda Woolverton, the writer of Beauty and the Beast, The Lion King, and the aforementioned Alice.
We'll keep you updated as the story develops.
*Yes, we live in a world where they're rebooting The Wizard of Oz. Where's your god now?