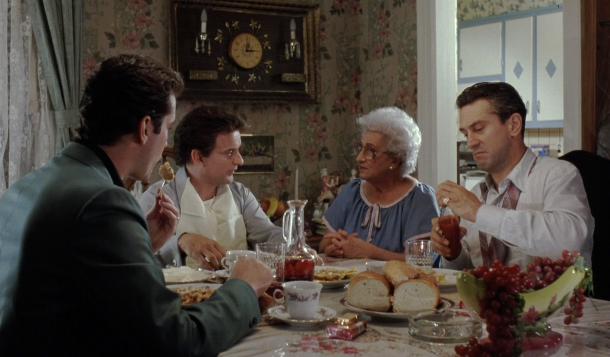 Goodfellas is one of those movies that everyone loves. I've never met anyone that didn't care for the picture, and I hope I never do. The Martin Scorsese film was adapted from Nicholas Pileggi's novel Wiseguys, and Pileggi has been shopping the novel around for a few years now as a TV series. The book and film cover nearly thirty years, so there's plenty of material for a sprawling series in there.
Deadline reports that AMC, the network that has brought us Mad Men, Breaking Bad, and The Walking Dead, has picked up the property and is moving forward quickly with development. The film's original producer Irwin Winkler has been tapped to help produce the series, and there's whispers of Scorsese directing the pilot.
I'm excited, but this series will be very execution dependent. It could be an inspired expansion of the film's universe, or it could be a shallow attempt to recreate the film's magic. Here's hoping the series keeps Henry Hill a minor character and pokes around the film's supporting characters instead of rehashing the original. I'm also hoping for a Mad Men/Goodfellas crossover. They already crossed Breaking Bad and The Walking Dead, so the concept of cool Easter Eggs for fans isn't new to AMC.
We'll keep you updated as the story develops.
If you haven't seen Goodfellas yet, you can order it right here.