The following news contains spoilers for the season finale of The Walking Dead.
At the tail end of last night's finale The Walking Dead gave major hints regarding where the third season would be heading, including a final shot of the prison our band of characters use as shelter in the comics. Another iconic comic character made her debut in the episode: the katana wielding Michonne.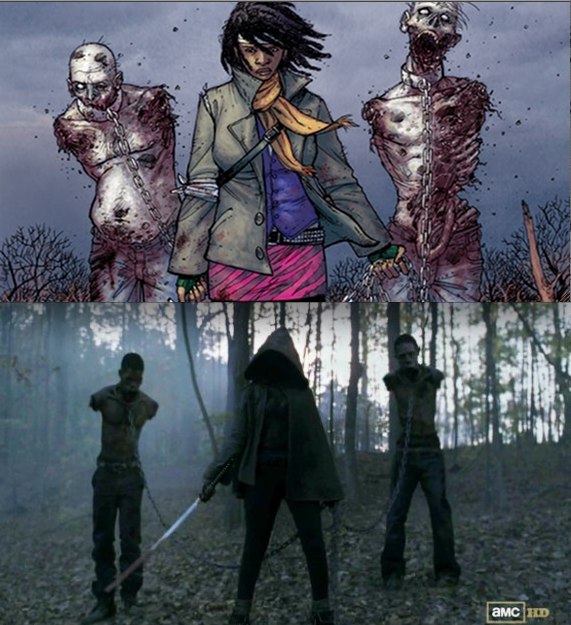 The Hollywood Reporter brings news of the actress underneath that hood: Treme's Danai Guirira. The comics' author Robert Kirkman claimed that season three marks the beginning of a "[transition] into a new world" where the survivors are "faced with more adversaries, danger and different kinds of threats" and that Michonne is a "big part of that."
"She saves Andrea and she's carrying a sword. This is a very strange visual for fans of the show," Kirkman continued. "Fans of the comic book know all about her and I'm sure are very excited to see her. I like to think about how the audience that just watches the show takes that. I think that is such a bizarre and jarring image. It really speaks volumes as to what you're going to be seeing in season three."
The show's producers also recently cast character actor David Morissey as the villainous Governer, the primary antagonist for Rick and Co once they learn their way around this brave new zombie-fied world.
I personally found season two to be a marked improvement over season one, and now that the herd has been thinned and the major meat of the comics is finally getting play I really look forward to the show's third season.
We'll keep you updated as this story develops.