Though he'd wanted to make films since he was seven- after being introduced to Freddy Krueger, no less- filmmaker James Klass would first join the army, fearing it was his only option at the time. But a few years after serving his country, around the same time unit digital video became commonplace, Klass knew it was time to pursue his dream – and attend a filmmaking school where he'd learn enough to put into celluloid 12 Deaths of Christmas. Klass's latest film is House on Elm Lake, now available on VOD, tells of a family haunted by a strange evil force in their house. He recently discussed this film and more via an exclusive interview.
Meagan Meehan (MM) of Movie Vine: What inspired you to become a filmmaker?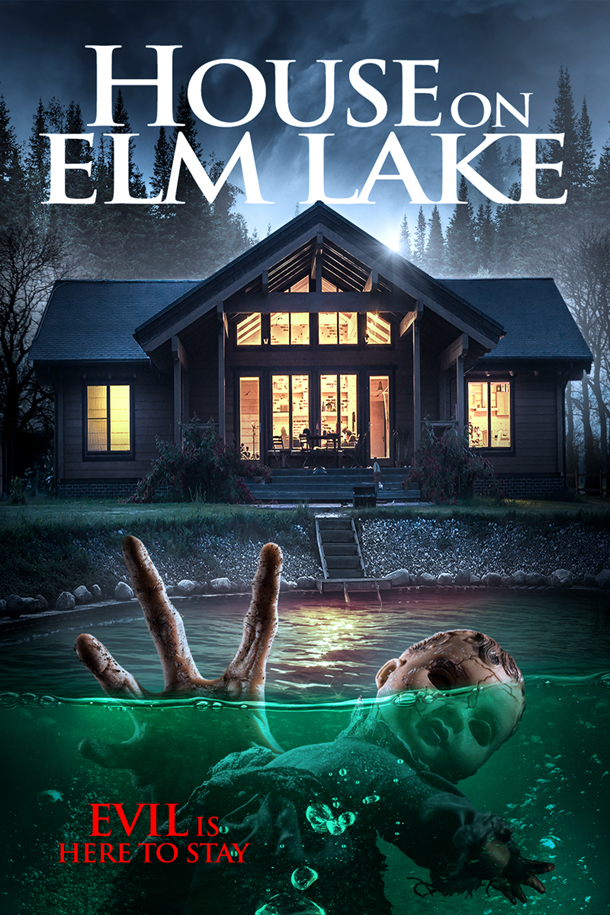 James Klass (JK): It all started when I was a kid in the early 1980's with 'Jaws' and 'A Nightmare on Elm Street' which I watched many times over and loved the roller coaster ride of emotions watching horror films. I always wanted to be a part of it somehow.
MM: How did you get your start?
JK: Left school with no qualifications so joined the Amy for a few years in the 90's until digital video became wide spread so left. Got into university on a great film-making course, made one short horror film when I finished then left for London. Was a production runner on a TV show and worked my way up to second assistant director. Then left London and became a freelance film maker working in online news, then making corporate's and media training. Then 2016 Proportion Productions gave me the opportunity to make these films so very grateful as I wanted to make a horror film before I was 40 which I achieved with the first on '12 Deaths of Christmas.'
MM: Do you remember the first time you got paid to shoot something? Frame that check?
JK: I didn't frame it but it was amazing as I was a zombie for two days on the film '28 days later', they filmed the second half in Salisbury where we were at university where lots of us were used.
MM: What do you usually shoot on, equipment-wise?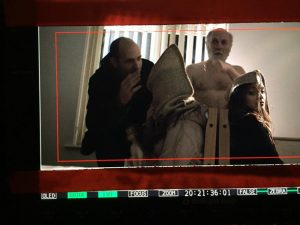 JK: At the moment I use a Sony PXW FS5 which is a fantastic run and gun camera and can handle cine lenses and RAW output with an external recorder. Even more interesting with the new pro res Raw coming out.
MM: If you weren't making movies, what do you think you'd be doing?
JK: It's hard to imagine as making horror has been with me since I was 6.
MM: How did this movie come to you?
JK: Proportion Productions were advertising director role on 'Darker Shades of Elise' which I didn't get but later in the year they offered me to pitch for 'The Curse of Frau Perchta' (aka '12 Deaths of Christmas' 'Mother Krampus') which I didn't get again but they had £2000 left over to make 'Elm Lake' which was called 'Lucifer's Night' and a remake of their first film a few years ago. So the set and kit and actors would be used. However, 'The Curse of Frau Perchta' lost their director and I was asked to do both, had nothing to lose to here we all are.
MM: What personally appealed to you about it?
JK: It was an opportunity to direct a horror film and allowed to do script rewrites which was a dream come true.
MM: Did you get a big saying in casting?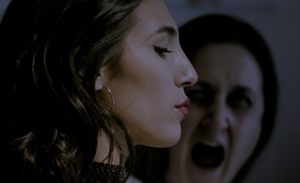 JK: Casting was all in place except for Eric which was his first film I believe and he was a joy to work with helping out whenever he could have come up with ideas all the time.
MM: Thus far, what has been the best part of working in the movie industry?
JK: Just being a part of this has been so mind blowing as it never seems possible, I have learnt more in the six months from script to handing over the final edit than ten years study and making films. Being creative is the best part, coming up with ideas that become reality is the best feeling.
MM: Career wise, where do you see yourself in ten years?
JK: Just to be making more films would be the dream, making something original which I wrote is the ultimate dream.
MM: Do you have any upcoming projects that you would like to mention?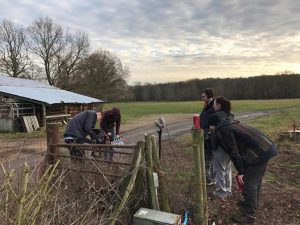 JK: I have edited another film for Proportion Productions called 'Mandy the Doll' which is out later this year. I would like to make a film I've been writing called 'Rule 11', about my time I spent at Porton Down testing new drugs for government back in the mid 90's, mix that with dark experiments the Russians tested on prisoners of war and the Welsh Berwyn mountain UFO incident I think there is a good story to tell.
MM: What advice would you give to someone who is aspiring to enter the industry, especially as a filmmaker?
JK: You can go to university or use that money to buy the kit and start making films, you learn the most there. Working as a production runner sure opens your eyes to how all the departments' works but it's a long route and you need luck and get on with everyone.
It has to be about day and night as even that isn't enough time to make the film you want. Never give up, kit is cheaper which makes it a hurdle that held me back in the early 90's.