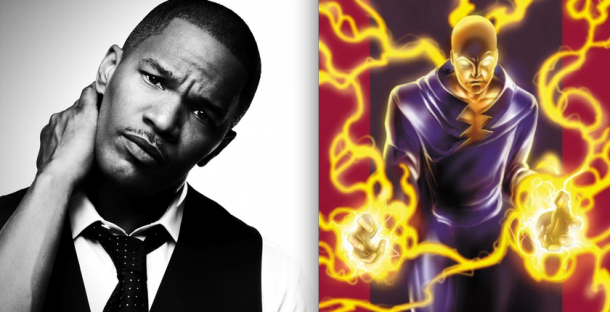 I wasn't too hot on Amazing Spider-Man, and one of the main issues I had with the film was Sony's lack of risk taking with the material. I have my fingers crossed for the sequel, but I can't get my hopes too high.
So keep that in mind while I deliver a lukewarm reaction to the news that Jamie Foxx, the Academy Award winning actor from Ray and Django Unchained, has been tapped to play Electro, one of the sequel's major villains. Electro will probably be given a major character overhaul, since he's little more than a thug in the Spider-Man comics. To be honest, Spider-Man has an incredibly weak rogues gallery. After the Green Goblin and Doc Ock, there ain't much else of note. Surely they're saving those two for the trilogy's climactic third entry, only hinting at them during this time around.That's the problem with extensive franchise building: wake me up when the good stuff is about to happen.
We'll keep you updated when this story develops.