I'll admit to being a little down on Star Trek Into Darkness lately, but the only reason for that is the constant speculation surrounding the film and director J J Abrams' reluctance to give out any plot details or even reveal who the villain is. I find the whole "mystery box" schtick incredibly dull, and I'm glad to see some concrete details start slipping out from Paramount. That trailer looks wonderful and, and I'm very excited to see the first nine minutes of the film attached to The Hobbit next weekend.
What's the best part about this teaser? Probably the short bit at the end of the Japanese version, screen grabbed below: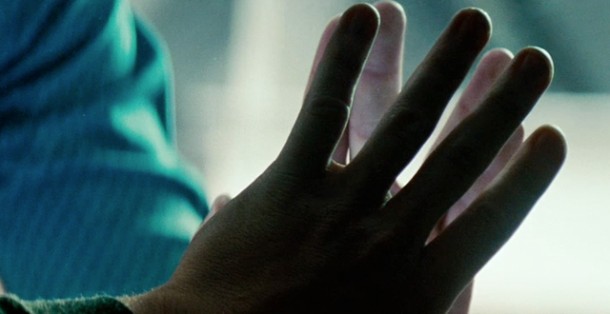 That's some pretty iconic imagery Abrams is playing with, so much so that I get teary eyed just looking at that still. I doubt that's where this sequel is going, but expect a lot of fan speculation regarding that tease, particularly if the villain turns out to be Khan.
Here's the film's official synopsis:
In Summer 2013, pioneering director J.J. Abrams will deliver an explosive action thriller that takes 'Star Trek Into Darkness.' When the crew of the Enterprise is called back home, they find an unstoppable force of terror from within their own organization has detonated the fleet and everything it stands for, leaving our world in a state of crisis.

With a personal score to settle, Captain Kirk leads a manhunt to a war-zone world to capture a one man weapon of mass destruction. As our heroes are propelled into an epic chess game of life and death, love will be challenged, friendships will be torn apart, and sacrifices must be made for the only family Kirk has left: his crew.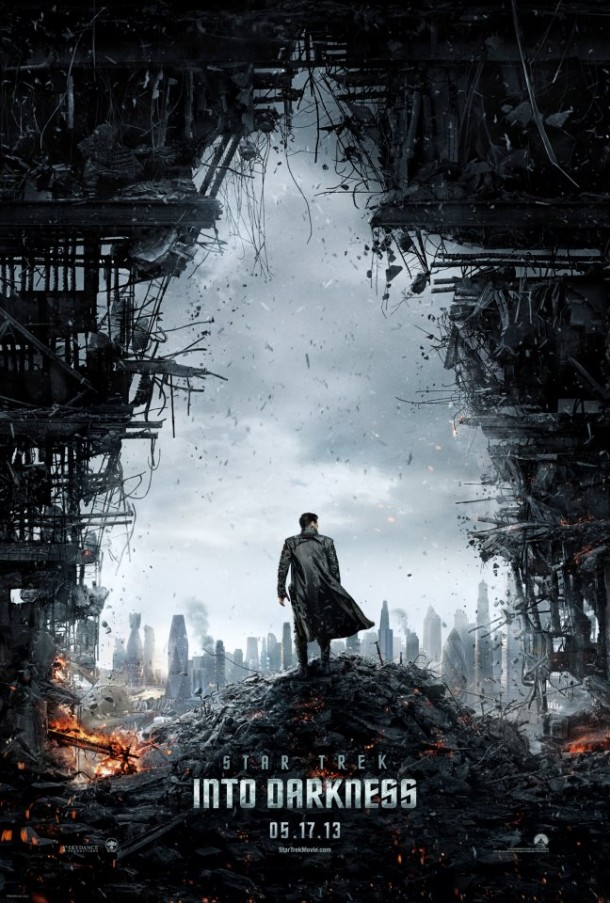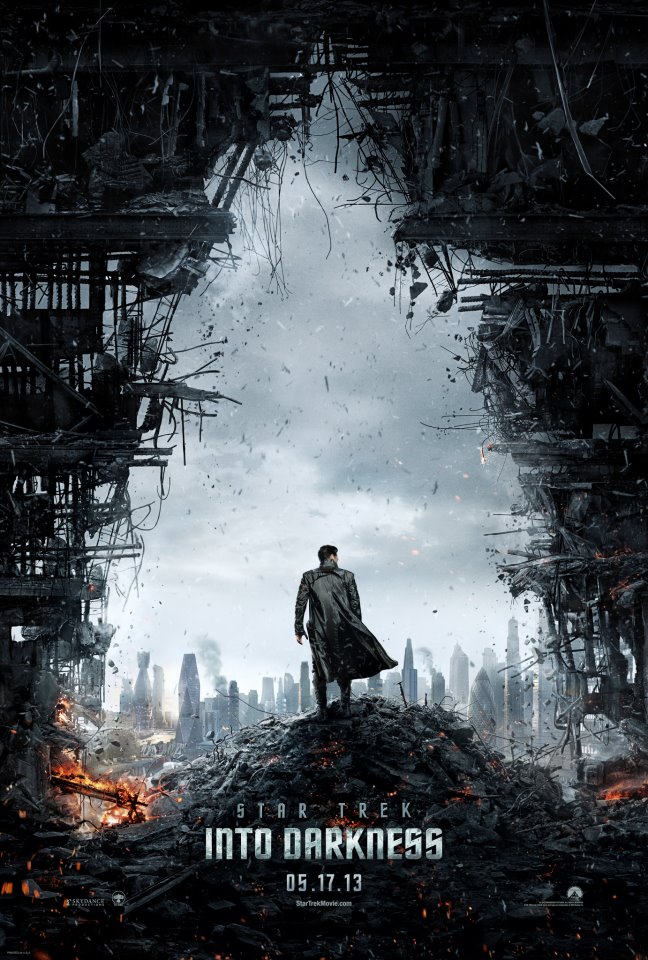 Star Trek Into Darkness hits theaters and IMAX on May 17th, 2013