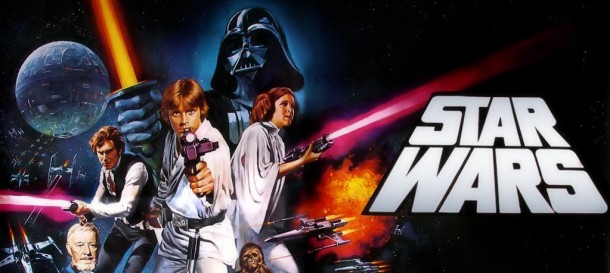 Ever since Disney bought Lucasfilm and announced the development of Star Wars: Episode VII, every genre director working today has been asked if they'd be the one to take on Lucas's universe. Back in November, Star Trek director J.J. Abrams claimed to have denied Disney's advances, but still cited A New Hope as a major influence on his career.
"As a kid I was always a fan of special effects," Abrams said. "Watching movies I was constantly trying to figure out how they did it, whatever the effect was. Star Wars was the first movie that blew my mind in that way; it didn't matter how they did any of it because it was all so overwhelmingly and entirely great. It was funny and romantic and scary and compelling and the visual effects just served the characters and story. It galvanized for me; not for what was exciting about how movies were made, but rather for what movies were capable of."
That's how many movie lovers feel about Star Wars, and it's encouraging to see it so elegantly put by the man Disney hired today to deliver Episode VII.
That's right. According to Deadline, J.J. Abrams will be directing Star Wars: Episode VII.
This is a bit shocking for one major reason: Abrams is currently the mastermind behind Paramount's revamped Star Trek. Who knows what fate lies ahead for that property. I highly doubt Abrams will jump between franchises. He'll most likely executive produce any ongoing Trek sequels and stick with Star Wars from here on out.
And somewhere, Jon Favreau weeps.
Star Trek Into Darkness hits theaters May 17th, 2013.
Star Wars: Episode VII is slated for release in 2015.